Box Office
Hot Docs 2017 tickets, passes and packages are now on sale.
CraveTV Hot Docs Box Office
605 Bloor Street West, Toronto, ON M6G 1K6
Email: [email protected]
Phone: 416.637.5150
Hours
March 21 - April 26: 11:00 AM - 7:00 PM (week days), 11:00 AM - 5:00 PM (weekends)
April 27 - May 7: 10:00 AM - 9:00 PM
Please note: The box office is not wheelchair accessible and may pose difficulties for anyone using a mobility aid (10 steps up from street level). Please contact us by email or phone 416.637.5150 to make alternate arrangements for ticket/pass delivery.

Questions? Check out our box office FAQs.
IT'S NOT YET DARK WRAPS DOC SOUP SEASON
Don't miss the Canadian premiere of It's Not Yet Dark on April 5 and 6.
BUY TICKETS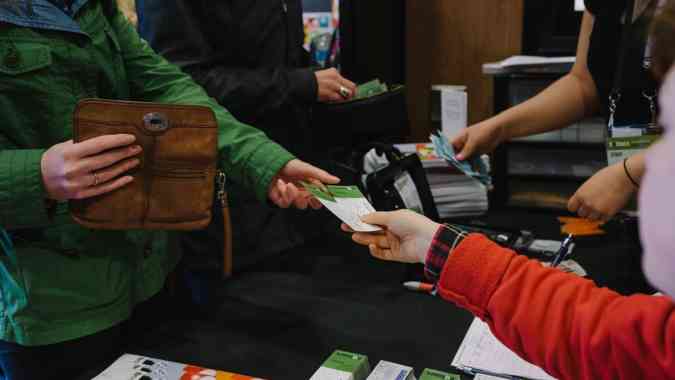 FESTIVAL PASSES & PACKAGES
Save on Hot Docs with passes and ticket packages tailored just for you.
LEARN MORE
HOT DOCS TED ROGERS CINEMA
Watch the best docs year-round at one of the world's only doc-focused theatres.
BUY TICKETS