Box Office
All tickets, passes and packages are available for purchase online, by phone or in person at the Bloor Hot Docs Cinema box office, 506 Bloor Street West.
Email: boxoffice@hotdocs.ca
Phone: 416.637.5150
Questions? Check out our box office FAQs.
DOC SOUP TICKETS
On March 2 and 3, Doc Soup Toronto features the international premiere of King Georges.
BUY NOW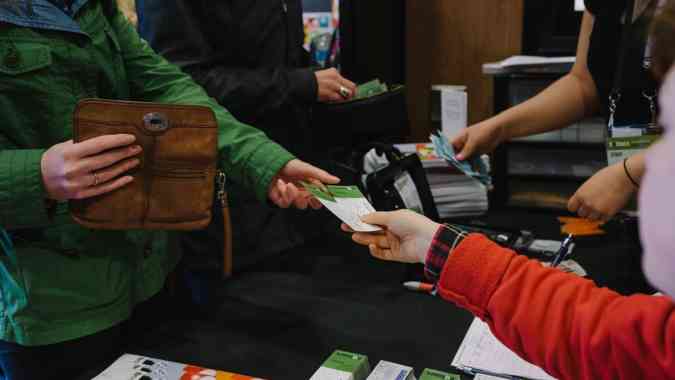 FESTIVAL PASSES & TICKET PACKAGES
Make the most of Hot Docs with passes and ticket packages tailored just for you.
LEARN MORE
BLOOR HOT DOCS CINEMA
Watch the best docs year-round at one of the world's only doc-focused theatres.
BUY TICKETS