2004 Focus On Nettie Wild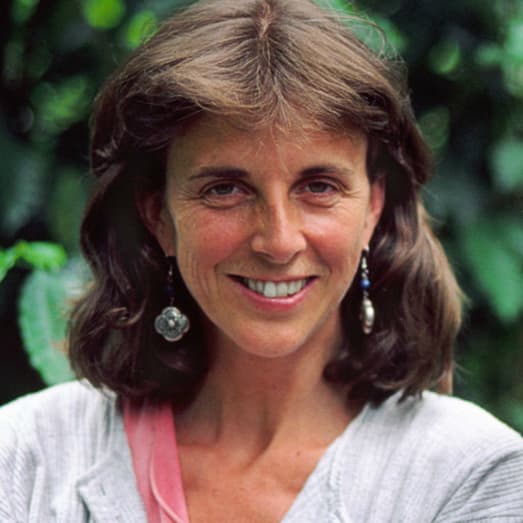 "Our role of storytellers is not that of politicians or healthcare workers or even social activists…it is to tell the story as creatively and as cinematically as possible… The most important thing for a documentary is that it tells a story well and reveals human drama." - Nettie Wild
Over the course of her remarkable career, award-winning documentarian Nettie Wild has demonstrated that creating profound political documentaries is about much more than being in the right place at the right time, or the simple observation of people and conflicts. The gour feature documentaries included in this retrospective of Wild's work – A Rustling of Leaves: Inside the Philippine Revolution (1988), Blockade (1993), A Place Called Chiapas (1998), and FIX: The Story of an Addicted City (2002) – all embody Wild's carefully considered and committed documentary ethics, aesthetics and storytelling powers.
From revolutionary guerrilla armies in the Philippines and Mexico, to explosive standoffs over heroin use in Vancouver's East Side, to land claims in the British Columbia interior, Wild has consistently created exacting maps of the structure and flow of power and violence though a site of struggle. But however revealing, comprehensive and concise her overviews of a struggle might be, they do not tell the whole story. Wild pushes deep into a complicit zone of intimacy with the individuals whose lives are on the line as they enact their struggle for survival, revealing an array of human complexities, hopes, emotions and motivations.
Wild's unique brand of engaged documentary storytelling emerged out of her early work in street theatre in Vancouver. It seems to have jelled in a moving image form in the early 1980s, following her encounter with the work of master Cuban documentarian Santiago Alverez and her first production job as sound recordist for Jim Munro and Anand Patwardan's film A Time to Rise. A key principle in Wild's documentary storytelling ethic and aesthetic developed over the course of making her first feature documentary A Rustling of Leaves: Insides the Philippine Revolution. Wild spent well over a year researching and shooting, in fact, coming to live inside the struggle she was documenting.
It is this intense and lengthy duration of personal engagement and lived experience, reprised in all of her subsequent work, that underpins Wild's point of view. And this experiential point of view is often translated into a first person narration, a form of parallel subjective living text in Wild's own voice that establishes a powerful dynamic with the more objectively inscribed imagery and voices of her subjects. Wild's work questions the longstanding documentary truth debate over objectivity versus subjectivity, and reframes this opposition as a mutually conditioning conjunction of both forms of seeing that illuminated the many truths of collective experience.
Despite Wild's estimation of her primary role in making documentaries as that of a storyteller and not necessarily as an activist, her films do in fact have considerable political resonances and repercussions. A Rustling of Leaves: Inside the Philippine Revolution offers deep historical insights into the continuing conflicts in the Philippines, illuminating the communist guerrilla attacks occurring there even as I write this text. The social, political and human fault lines that spread our around unresolved First Nations land claims in Blockade continue to deepen across Canada. The Zapatista revolution in Chiapas continues as an unresolved struggle for land and liberty. And most recently, FIX: The Story of An Addicted City has been taken up in Vancouver, in fact, in cities across Canada, as a crucial tool in educating the public, politicians, police and health systems about the widespread benefits of safe injection sites for heroin users. Wild's storytelling is resolutely linked to experience and action.
We are pleased to present this selection of groundbreaking and insightful documentaries, and invite you to join us for all of the screenings and discussions with Nettie Wild and members of her production team.
David McIntosh
Senior Canadian Programmer