2005 Focus On Larry Weinstein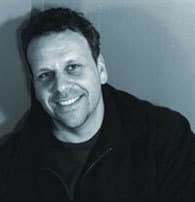 "One of the things I have tried to achieve in my films is a sense of context… I've tended to immerse myself in the literature, music, art of the various periods, travel to the places, and interview people who were there at the time." - Larry Weinstein
One of Canada's most prolific and accomplished documentary filmmakers, Larry Weinstein achieved international acclaim for his insightful and imaginative documentaries on making music.
Over the course of directing more than 20 works exploring musical creativity, Weinstein has challenged documentary orthodoxy and has been acknowledged with Oscar nominations, Emmy Awards and Gemini Awards. A founding partner of Rhombus Media, he has worked with hey cultural broadcasters around the world, has screened work in over 40 countries and continues to explore his passion for music in inventive new ways.
For 20 years now, Weinstein has maintained a steadfast focus in his remarkable body of documentary work: to uncover and illuminate the complexities of the creative process of making music. From the dynamics of a small town community orchestra to the demons that drove Beethoven's genius, he has consistently probed the crucial relationship between musical imagination and everyday life.
The results of his committed and expanded understanding of music as a constantly changing and contextualized creative act are not simply hagiographies of great composers, but engaged documentaries that locate the transcendent joy of music in the swirl of political, economic and social forces that inevitably surround us all. While this dynamic is clearly evident in all of Weinstein's work, it reached its fullest expression in his documentaries on the lives of Dimitri Shostakovich and Hanns Eisler, where fascism, in its various Nazi, Stalinist and nascent American incarnations, destroyed lives and compelled composers to drastic oppositional action.
Weinstein's documentaries are also creative acts of the imagination themselves. While he has consistently and meticulously deployed the broadly accepted tools of documentary storytelling, from first-person testimonies and interviews to archival materials, he has also challenged and expanded the vocabulary of documentary to accommodate and represent the intangible realities of creative acts.
He complements reality by borrowing tools from fiction cinema, including dramatic reconstructions of the subject's life and historical cinematic stylings, and by improvising with experimental impressionistic visual analogies for music. This aspect of his creative approach to documentary was fully deployed in September Songs: The Music of Kurt Weill, a cabaret-style set of performances of Weill's work by an array of contemporary musicians; it reached a peak in Ravel's Brain, which works as a tome poem capturing the flow of subjective images and sounds trapped inside composer Maurice Ravel's damaged brain.
A tireless innovator and a committed artist, Weinstein continues to explore music as a dynamic embodied experience that flows through all our lives and enriches our souls. We are thrilled to present a selected retrospective of music documentaries from his extensive body of work and invite you to join us for the screenings and discussions with Larry Weinstein.
DAVID MCINTOSH
Programmer, Focus On