2006 Focus On Serge Giguère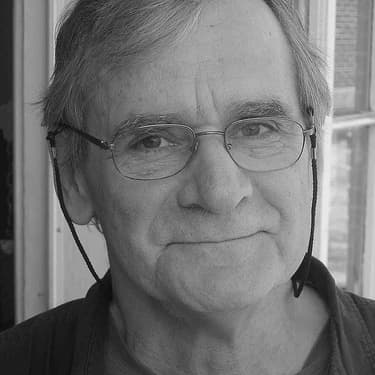 Since the birth of direct cinema in Quebec in the late 1950s, innovative documentaries have plated a key role in reflecting, building and challenging that national collective consciousness. And for over 30 years now, the subject of this year's Focus On …, Serge Giguère, has been instrumental in maintaining and developing Quebec's direct documentary tradition.
In the 1970s, Giguère trained with some of the earliest documentary innovators, working as a camera assistant with Arthur Lamothe, Pierre Errault and Jean-Claude Labrecque. Giguère went on to work as a cinematographer on such crucial documentary works as Gilles Groulx's 24 heures ou plus (1976), Fernand Bélanger's Passiflora (1985), Sophie Bissonette's Quel numéro? (1985) and Maurice Bulbulian's Dancing Around the Table (1988).
As his remarkable career as a documentary cinematographer grew, so did Giguère's skill, reputation and insights as a director in his won right. Taking his creative cue from direct cinema's focus on the beauty and meaning of everyday life, Giguère first turned his camera on his own extended family in A Maison (1975), capturing a New Year's Day celebration full of singing, laughter and love in small-town Victoriaville.
In his subsequent documentary, Belle Famille (1978), co-directed with Robert Tremblay, Giguère's focus on family life shifted to a young working-class family and their attempt to escape city poverty and conformity by living on the land.
Giguère's focus returned to his own family in Le gars qui chante sua jobbe (1986), a moving tribute to his recently deceased parents and a portrait of his older brother Bruno. A country and western star in the making, Bruno turns the everyday life of the working people of the Arthabaska region into hard-hitting, hurting tunes such as Toute ma vie au service des riches (All My Life in the Service of the Rich), which he sings as he cleans floors and toilets in the Victoriaville hospital.
Through a sustained and emotionally engaged focus on his family, his cimmunity, his Arthabaska homeland and the day-to-day experiences of the working poor, Giguère developed a unique perspective on the powerful intersection of land, tradition, creativity, collectivity and freedom. It is this perspective that propels the historical concern of direct cinema to reflect the national collective consciousness in new imaginative and performative directions.
Giguère's emerging engagement with home, with the working poor and with the creative imagination coalesced in Oscar Thiffault (1987), a loving and humorous portrait of Victoriaville compatriot and forgotten country and western star Oscar Thiffault. Giguère illuminated Thiffault's sung histories of everyday life with witty fights of cinematographic fancy, breaking the codes of direct cinema. Giguère boldly asserts the creative role of the documentarian as interventionist and as co-creator of innovative cultural expressions with the subjects of his films.
Giguère has continued to develop his investigation of home, tradition, music and solidarity, replicating in his own documentary work the processes of innovation and improvisation the his documentary subjects, from jazz drummer Guy Nadon in Le Roi du drum (1992) to union activist Gilles Garand in *Le reel du megaphone (1999), undertake in their work. Through all of his documentaries, Giguère revives the importance of the local as a site for collective action, and the everyday as a source of creative self-expression and liberatory self-determination.
We are pleased to welcome Serge Giguère to Hot Docs for this retrospective of his work, and we hope that you will join us for the screenings and the discussions of his engaged and entertaining documentaries.
David McIntosh
Programmer, Focus On Serge Giguère