2012 Focus On John Kastner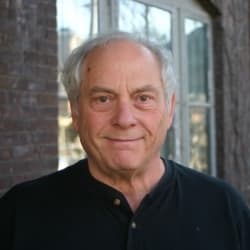 From the moment you meet John Kastner, whether in person or through his work, you recognize you're in the presence of a tour de force.
Focus On is a recognition for a Canadian filmmaker in mid-career—and in Kastner's case, mid-film as he takes leave from filming his next project to join us at Hot Docs. It's important to note that although Kastner has many more incredible films to come, he has already amassed a body of work that would rival a director far senior than he.
Kastner's first foray into the industry was at the startlingly young age of 13, as a child actor playing Leslie Nielsen's son in An Enemy of the People. He went on to share screen time with actors such as John Cassavetes and Frank Langella, and at 14, had a supporting lead role in an Emmy-nominated drama.
Already something of a prodigy, he turned his hand to producing at 21 and began a career in production that touched every area of filmmaking. Progressing onto directing, he honed a skill for never shying away from the most difficult, and often traumatic, subject matter.
Kastner has collected more Emmy wins and nominations than any Canadian filmmaker in the history of television, yet the Emmys are but a fraction of the many accolades he has garnered in his career thus far.
The five films in this retrospective were chosen to reflect the diverse range of themes, style and approach of Kastner's work.
Kastner is probably best known for his work on offenders and their personal relationships. We have included two of his earlier films that explore these themes with Hunting Bobby Oatway and The Lifer and the Lady. With a double bill screening of Hunting Bobby Oatway and Ask a Silly Question we present two very different films, but ones that share Kastner's ability to flip any preconception a viewer may have on its head.
Hunting Bobby Oatway takes us inside a halfway house with a new resident, sex offender Bobby Oatway, newly released from prison. A fascinating look into the ethics and ideology, of freedom and rights, Hunting Bobby Oatway is a portrait of a man forever trapped in a prison of his own creation.
In Ask a Silly Question, Kastner goes undercover to reveal the lies behind the opinion poll and market research industry. Going behind the scenes into the nerve centre of how our thoughts and feelings are translated into numbers and percentages, he finds out just how easy it is to skew a result.
The other of Kastner's films looking at incarceration and offenders is The Lifer and the Lady. Within the confines of prison, convict Ron Cooney's life changes when he falls in love with Lesley Earl, a prison volunteer. For the first time, Cooney's lack of remorse takes a complete turn. The Lifer and the Lady shows one man's fight with himself as he works to overcome his inner demons and show an unsympathetic parole board that he's a changed man.
In the Emmy-winning portrait Fighting Back, we join four children who are fighting leukemia at the War Memorial Children's Hospital in London, Ontario. We see children having to make sense of their own mortality at an age most aren't even aware of it.
Winner of the 2003 Hot Docs Best Canadian Documentary, Bunny and Leona, is part of a trilogy looking at people transitioning into long-term care facilities. Following two sisters as they live apart for the first time in 30 years, Kastner manages to find a story entirely relatable to all ages as these two elderly ladies navigate new relationships with a second start, which brings out character traits they never knew they had.
Kastner's work forces you to stop and look again, to re-examine the thoughts and feelings you bring to one of his films. His work gets under your skin. His ability to come at a subject from an inverse viewpoint, to show the other side of a story and to present in-depth representation of the truth skillfully treads a line that allows him to give a sense of humanity to those whom society has condemned, but without giving undue empathy or excuse.
It has been an absolute honour to program this retrospective of Kastner's work. I encourage all of you to see films of his you may not have seen before. Watching any of Kastner's films guarantees an experience that will challenge your preconceptions, create debate and set your mind whirring with questions, the way truly great documentaries do.
— Charlotte Cook
Director of Programming