Doc Accelerator Emerging Filmmaker Lab
Accelerate your doc-making career at Hot Docs Festival with real-world skill development and in-depth labs for emerging and sophomore Canadian talent.
Doc Accelerator fellows will participate in a bespoke private lab where they will learn from industry experts and engage in hands-on workshops. Fellows will also participate in the Festival's online industry programming. The program will focus on skills training and career advancement with a goal to foster an inclusive new generation of Canadian documentary filmmakers. Select fellows will also take part in a paid professional development mentorship in the year following the festival.
Become a mentor! Hot Docs is seeking mid-career and senior directors, producers, editors and cinematographers to mentor our Doc Accelerator fellows. Contact our industry team for details.
---
2020 Doc Accelerator Fellows

SUPPORTED BY NETFLIX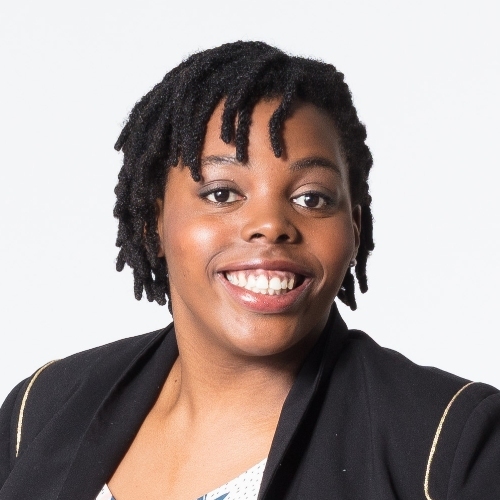 Josiane Blanc | Toronto, Ontario
Josiane is a writer, director, passionate about social issues and cultural interactions. Josiane's versatility allowed her to occupy a wide range of positions in Canada, Europe, South America and Africa. In 2016, she developed and directed for TFO Jeunes d'exception (Amazing Teenagers), a series of short documentaries about exceptional teenagers who have distinguished themselves by their actions, inventions and/or community engagements. Alumni of Black Women Film Canada's leadership program in 2017, Doc Institute's Breakthrough program in 2018, and Banff Media World Fellowship in 2019, Josiane is also the winner of the Cuban Hat Pitch at Montreal Documentary Film Festival in 2019 and recipient of Hotdocs Cross Current Doc Fund in 2020. She's currently developing several digital and film projects which she hopes will help give voice to some of the underrepresented groups in our society. Josiane just completed production of Tales of Ordinary Fatphobia, a documentary produced by the National Film Board of Canada and is currently in development of her first feature documentary called Words Left Unspoken.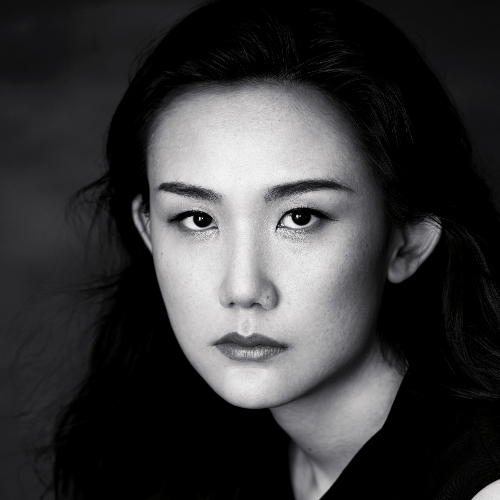 Yuqi Kang | Calgary, Alberta
Documentary director KANG Yuqi earned a film MFA at the School of Visual Arts, NYC, winning the Paula Rhodes Memorial Award. Her first feature, A Little Wisdom (2017), won Best Canadian Feature at the HOT DOCS Film Festival, the Grand Jury Award at DOC NYC, Best Camera at Golden Tree Film Festival and Best Feature Film at the Nepal International Film Festival. She was selected for the Talent Lab for TIFF 2018 and one of the five breakthrough directors by the Director Guild of Canada. In 2019, she was named in the 40 under 40 by DOC NYC.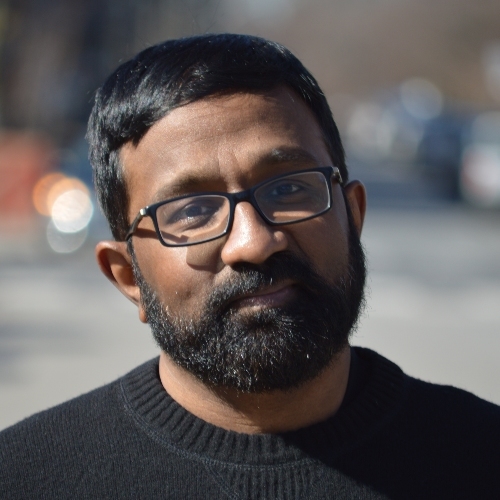 Vince Kesavamoorthy | Scarborough, Ontario
Vince Kesavamoorthy is a Tamil Canadian storyteller who is driven by community first storytelling and is a passionate advocate for social justice, digital culture and the craft of documentary filmmaking. Alongside his production partner Dan Speerin, the pair co-created three current affairs tv series and have tackled everything from the G-20 to the 2016 U.S. election. The duo were chosen as part of Google Canada's first Canadian Collab program, and parlayed their weekly politics podcast and CBC radio digital special, into being the only Canadian series on YouTube's largest progressive news network. Vince's most personal work however was De-Limited, an Ontario Arts Council funded short film that he wrote and directed, critiquing the artistic lens and child labour. When Vince isn't behind the camera, you can catch him as an actor in episodes of YouTube Premium's Wayne, CBC's Workin' Moms, and as a memorable corpse on Coroner.
Soko Negash | Toronto, Ontario
Soko Negash is a Toronto-born kid of Eritrean-Chinese descent who currently plays between the worlds of documentary film/television, as well as, photography and mixed media installation. She worked as a talent producer on Banger Films' Hip-Hop Evolution (Netflix Original) and as an associate producer for the upcoming follow-up series Pop Evolution. Soko is an exhibiting artist who has also been an Artist-in-Residence at Nia Centre for the Arts, The Robert McLaughlin Gallery, and participated as a fellow at This is Worldtown, a digital hub featuring first person expressions of women of colour, globally. She recently completed the Black Women Film Canada! Program during TIFF. She has documented cultural movements, traditions, and music all across Central and South America. Her work largely concerns themes of cultural and generational translation. Soko has recently joined the Scenario team as a producer, developing doc projects in the realm of arts, music, and culture.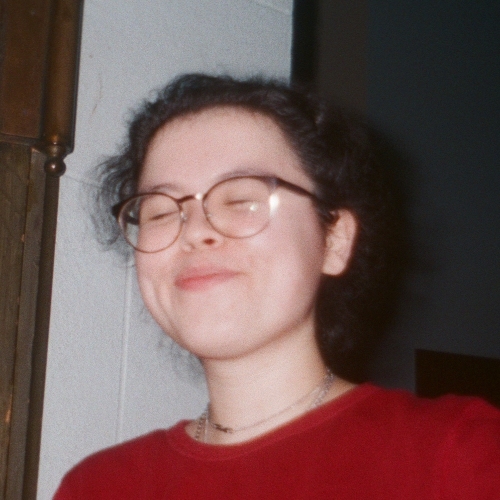 Evelyn Pakinewatik | Scarborough, Ontario
From Nipissing First Nation, Evelyn Pakinewatik is an emerging artist, writer, educator, and director of Ojibwe and Irish ancestry. Their work primarily explores the intersection of dreams and memory. Evelyn is a 2018 Telefilm Reelworld Emerging 20 Fellow, 2019 Big Sky Native Filmmaker Initiative Fellow, and a 2019 4th World Media Lab Fellow. Evelyn is also the co-administrator for the Chinimiwin Arts Collective, a group of multi-generational artists dedicated to the preservation and reclamation of traditional and contemporary visual culture. Evelyn lives in Scarborough.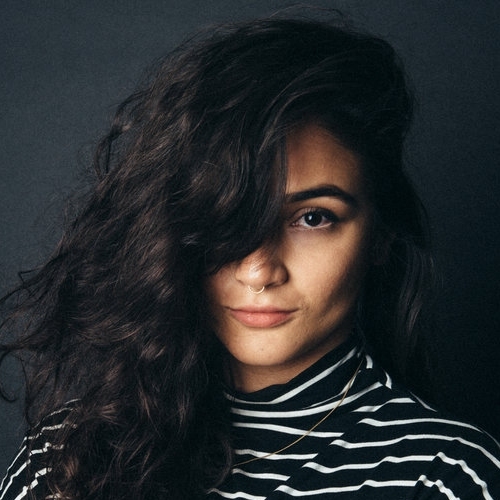 Kenya-Jade Pinto | Toronto, Ontario
Kenya-Jade Pinto is an Indo-Kenyan-Canadian documentary photographer, filmmaker, and lawyer based out of Toronto. She grew up chasing crabs on the Kenyan coast, before moving to Alberta's foothills as a teen. Kenya-Jade's hyphenated worldview and experience informs her work and she dedicates herself to projects that are focused on uncovering injustice, fostering equity, and unpacking identity. Currently, Kenya-Jade is currently an Associate Producer on SCARBOROUGH, a fiction feature based on the award-winning book by Catherine Hernandez, as well as a legal and archival researcher on two justice-related documentary features commissioned by the CBC. She produces and co-hosts The Ways We Are, a podcast that explores personal identity and unpacks the seemingly fragmented bits. Kenya-Jade is a member of Women Photograph, the Visual Researchers' Society of Canada, the Law Society of Ontario, and holds a Bachelor of Arts in International Relations as well as a Juris Doctor (cum laude) with a specialization in international law.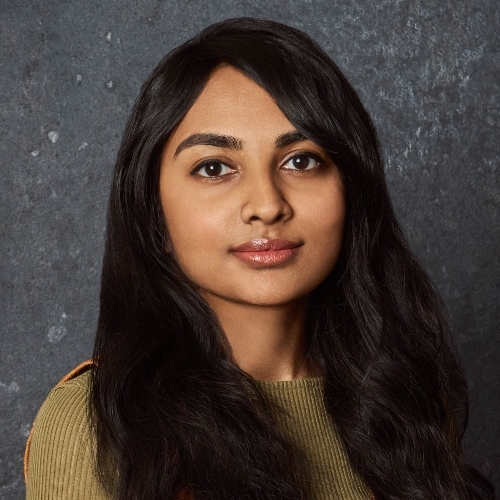 Sandi Rankaduwa | Halifax, Nova Scotia
Sandi Rankaduwa is a Sri Lankan-Canadian writer, filmmaker, and comedian who currently splits her time between Brooklyn and Halifax. Her most recent film, a short documentary called Ice Breakers, was produced by the National Film Board of Canada and named a Vimeo Staff Pick. Her cultural criticism has appeared in The Believer, Rolling Stone, and BuzzFeed Reader, and she was named one of three BuzzFeed Emerging Writer Fellows for 2018. As a comedian, Sandi has performed stand-up both in the US and Canada, opening for headliners such as Aparna Nancherla, Todd Barry, and Jen Kirkman. Her featured performances include the Chicago Women's Funny Fest, Halifax Comedy Fest, Women In Comedy Festival (Boston), Halifax Pop Explosion, and the SheDot Festival (Toronto). She hopes to be working on a feature film before too long.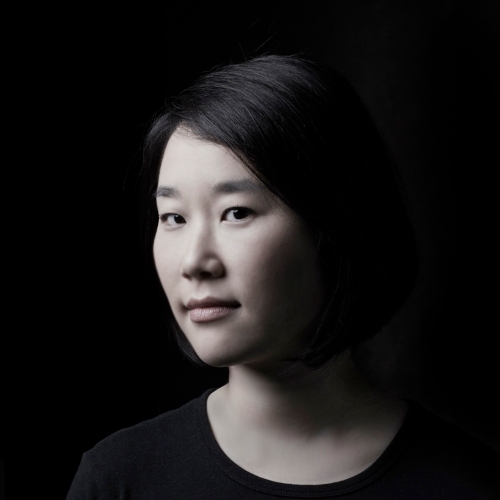 Alice Shin | London, Ontario
Alice Il Shin is a Korean filmmaker who received her formal film training at Nihon University, Japan. Since then, she has been working in Japan, Korea, the USA, and Canada as a director, producer and editor. Having moved to Canada as a permanent resident in 2017, Alice's work takes an interest in Asian-Canadian experiences similar to her own. Her debut Canadian short film, Haru's New Year (2018), was shown at film festivals worldwide with numerous awards, though she is most proud of its positive reception among local communities and schools within Southern Ontario. The following year, her elegiac short film Signal Fire (2019) was hosted at the Varley Art Gallery of Markham, and will continue to be screened at festivals. Currently, Alice is working on documentaries for Banger Films and CBC Arts while pursuing her own independent short documentary for the the National Association of Japanese Canadians and Canada Council for the Arts.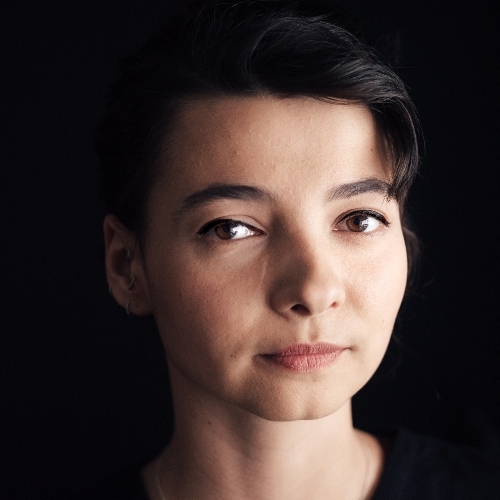 Polina Teif | Toronto, Ontario
Polina Teif is a Belarus born filmmaker based in Toronto. She received her BFA from the University of Toronto with emphasis on Visual Studies and Semiotics and completed an MFA in Film Production at York University. Specializing in independent director-driven documentary work, her work largely stems from observational and experimental video practice woven in with sociopolitical and environmental undercurrents. She is the director of the upcoming feature documentary Eulogy for the Dead Sea, which looks at the intersection of geopolitics and environmental degradation around the Dead Sea.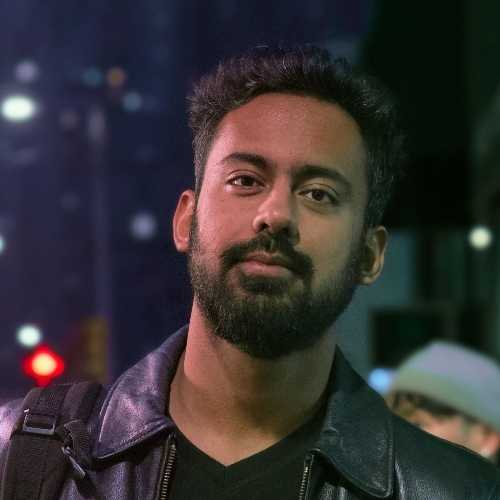 Ansh Vohra | Toronto, Ontario
Ansh is a Toronto & New Delhi-based documentary filmmaker, producer, and video editor. His work focuses on stories that examine migration, border-conflicts, social justice, and personal histories. He was one of 10 Canadian filmmakers invited to participate in the Pendance Rise Canada Directors Lab earlier this year. In 2017, he was one of 12 visual artists chosen to attend the UnionDocs Collaborative Studio Fellowship to work on non-fiction projects in and about the city of New York and its immigrant communities. His work has been screened at festivals like DOCNYC, Nitehawk Shorts & Art of Brooklyn, among others. He is also the co-founder of The Pind Collective, a multidisciplinary art project that facilitates cross-border artistic collaboration between India and Pakistan.
---
CREATIVE BC FELLOWS
Kent Donguines | Vancouver, British Columbia
Kent Donguines is a Filipino-Canadian Producer based in Vancouver, BC. He has produced numerous short films that have been recognized in local and international film festivals such as the Whistler Film Festival, Vancouver International Film Festival, Toronto International Film Festival and more. Kent has also worked as a Production Manager for Cedar Island Films Inc. and has worked with companies like Telus Storyhive, CBC, Black Cap Pictures (Ten17p), Viva Entertainment and Star Cinema. He's currently in post-production for his next short documentary Kalinga (Care) that received the Telus Storyhive Documentary Edition grant, and in development for his feature documentary, Treasure of the Rice Terraces.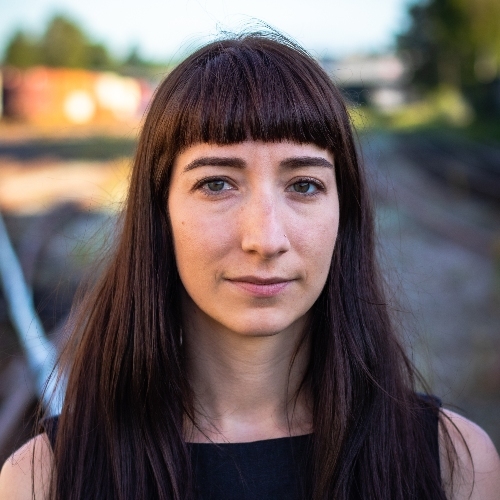 Nisha Platzer | Vancouver, British Columbia
Nisha is a filmmaker and photographer from Vancouver, Canada. Her work involves handmade celluloid processes, documentary and still photography. Her films and photographs have been exhibited at festivals and galleries worldwide. She holds a BA in Communication Studies from Concordia University and a Masters in Documentary from the Escuela Internacional de Cine y Televisión (EICTV) in Cuba. Nisha teaches workshops in analogue film practices and is a current member of Iris Film Collective. An alumnus of IDFAcademy and the VIFF mentorship program, her work can be found in music videos, narrative shorts and experimental films. She is currently in production on her first feature documentary, supported by the Telefilm Talent to Watch program.
---
DON HAIG FELLOW
Fazila Amiri | Toronto, Ontario
Fazila Amiri is an Afghan Canadian writer, director, and producer. She has her M.F.A in Film Production from York University and her B.F.A in Film Studies from NSCAD University. As an independent filmmaker, her short films Unknown Artist (2018), The Photograph (2017), and The Red Bicycle (2019) have been shown in international film festivals including the 2020 Canadian Film Fest and 2018 Hot Docs. She is a recipient of the 2018 Telefilm Canada's Talent To Watch Program, the winner of Lindalee Tracey Award (Hot Docs 2018), and the winner of Don Haig Award, Pay It Forward Prize at (Hot Docs 2019). Fazila is currently in post-production on her debut feature documentary Songs She Sings in Shadows.
---
Benefits
Enrollment in the Doc Accelerator Emerging Filmmaker Lab
Hot Docs Industry All-Access Online Pass, with access to the Hot Docs Forum, films, networking, conference sessions, programs and services.
Private intensive creative, professional development, career planning, and skill development sessions
Specialized lab workshops on fundamentals, including storytelling, funding and producing, the art of pitching, and promotion and distribution
Access to the Hot Docs Online Community for one year
Festival and Lab
Fellows will participate in a two-day private lab where they will hear from a variety of industry experts and will engage in hands-on workshops and activities such as creating short documentaries.
Please note that the lab and all festival events are held in English, applicants should be comfortably fluent in English in order to participate.
Paid Professional Development Work Placement
Fellows will be matched with a successful Canadian documentary production company. The fellows will work remotely with their matched production company, with significant focus placed on reaching the participant's personal goals and outcomes for the experience. The work schedule will be determined by each individual placement and production schedule. Paid placements will be approximately 200 hours in length.
Accessibility Support
Hot Docs will work with selected applicants to ensure they are able to fully participate in the program. Resources such as personal support workers or ASL interpreters can be available as needed on an individual basis.
Alumni Benefits
Doc Accelerator fellows will receive Hot Docs alumni status upon completion of their participation in the Doc Accelerator Emerging Filmmaker Lab. View Alumni Benefits.