News
2017 Festival Welcomes Special Guests & Filmmakers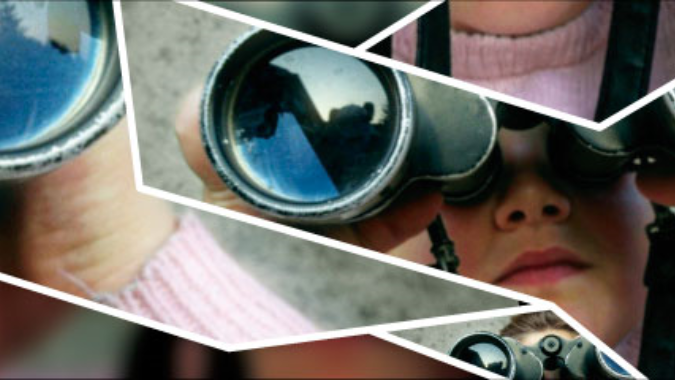 Hot Docs is honoured to welcome a number of special guests, including fashion designer Zac Posen, actor and comedian Gilbert Gottfried, scientist and activist Bill Nye, Buddhist monk and human rights activist Venerable Sovath Luon, artist and art exhibitor Kevin Buist, New York nightlife icon and Love Ball founder Susanne Bartsch, trapeze artist Mohamed Gharbi, Native American musician and music producer Stevie Salas, world champion free diver Goran Colak, among others, who are featured in films at the upcoming Festival, April 27 to May 7.
In addition to guest subjects, 192 directors will be in attendance at the Festival to introduce their films and participate in post-screening audience Q&As.
The featured guests listed below will be present at one or more screenings.
William Kaysaywaysemat and his family, and Evan Taypotat from Bee Nation – The Kaysaywaysemat's are subjects in the film; Mr. Taypotat is the principal of Chief Kahkewistahaw Community School.
Bill Nye from Bill Nye: Science Guy – Scientist, television personality and environmental activist.
Venerable Sovath Luon, from A Cambodian Spring – Buddhist monk and human rights activist.
Richard Vevers from Chasing Coral – Founder and CEO of The Ocean Agency, a not-for-profit organisation founded by a group of ex-advertising execs and creatives.
Dolores Huerta from Dolores – An American labour leader and civil rights activist who was the co-founder of the National Farmworkers Association, which later became the United Farm Workers.
Daje Shelton from For Ahkeem – Film subject and Ahkeem's mother.
Gilbert Gottfried from Gilbert – Actor and comedian who has appeared in numerous feature films and television shows.
Alisa Aarniomäki, Mariam Njie (Aisku) and Elsa Salo from Hobbyhorse Revolution – Film subjects and hobbyhorse enthusiasts.
Steve Fonyo from Hope – Cancer survivor and film subject.
Zac Posen from House of Z – American fashion designer; regarded as a wunderkind of the fashion world.
Joshua Wong from Joshua: Teenager vs. Superpower – Student and teenage activist who formed the student organization Scholarism in protest of the Chinese national education plan.
Dr. Samuel Wasser and Gretchen Peters from The Last Animals – Dr. Wasser is the director of the Centre for Conservation Biology, and Ms. Peters is the Executive Director of the Satao Project.
Michel Laberge from Let There Be Light – Founder and Chief Scientist at General Fusion.
Cookie De Jesus from Mermaids – Film subject and mermaid culture enthusiast.
Kevin Buist from More Art Upstairs – Artist and exhibitions director for ArtPrize.
Najah Aboud from My Enemy, My Brother – Former Iraqi solder now living in British Columbia.
Goran Colak from My Life Without Air – World champion free-diver from Croatia.
John Cook from Nobody Speak: Trials of the Free Press – Executive director, Special Projects Desk at Gizmodo Media Group.
Camille Biros and Ken Feinberg from Playing God – Ms. Biros is a business manager and Mr. Feinberg is a compensation specialist and attorney at the Feinberg Group.
Andrew Ferguson from Pre-Crime – Professor of Law at UDC David A. Clarke School of Law.
Mohamed Gharbi from Rue de la Victoire – Circus artist and trapeze performer from Tunisia.
Stevie Salas from Rumble: The Indians Who Rocked the World – Native American guitarist, author, music director, record producer and Advisor of Contemporary Music at The Smithsonian National Museum of the American Indian.
David Bull from Ukiyo-e Heroes – Artist and craftsman who reinvigorated the ancient art of Japanese woodblock prints known as ukiyo-e.
Maisha Graves from Step – Film subject and mother of student featured in the film.
Chris Kirkley aka Sahel Sounds from A Story of Sahel Sounds – Music producer who deals with, and spins, modern West African music in his home of Portland, Oregon.
Daniel Houck from Strad Style – Violin craftsman and aficionado.
Susanne Bartsch from Susanne Bartsch: On Top – New York nightlife icon, event promoter and founder of The Love Ball.
Zaineb Khelifi and her family from Zaineb Hates the Snow – Film subjects.