News
$50,000 Rogers Audience Award for Best Canadian Documentary at 2017 Hot Docs Festival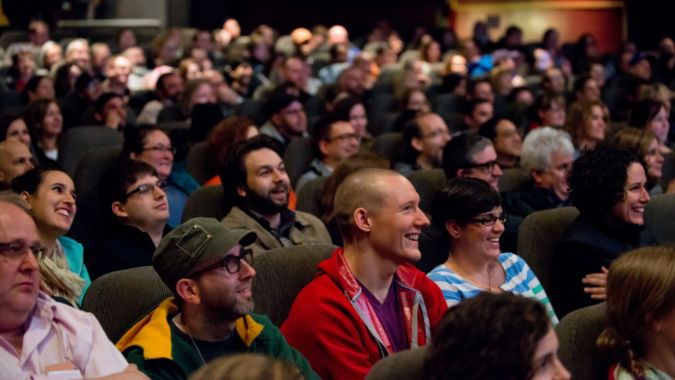 We're thrilled to announce the addition of the Rogers Audience Award for Best Canadian Documentary to the slate of awards that will be presented at the upcoming Hot Docs Festival. Generously established by the Rogers Group of Funds, the award comes with a $50,000 cash prize for the director(s) of the winning film. The winning film will be announced on the final night of the Festival, Sunday, May 7, at Hot Docs Ted Rogers Cinema before a special encore screening.
The winning film will be the Canadian feature-length documentary that obtains the highest average rating in the Hot Docs Audience Award rankings, which is determined by audience ballot. Final ratings will be tallied when all eligible films have received all their scheduled screenings. To be eligible for the award, a film must meet CRTC criteria as a Canadian production or co-production. Films screening in retrospective programs are not eligible. The prize money will be awarded to the director(s) of the winning film.
Passes and packages on sale now. BUY TODAY
Full film lineup announced and single tickets available on March 21.