News
$100,000 first look Pitch Prizes Announced at Hot Docs Forum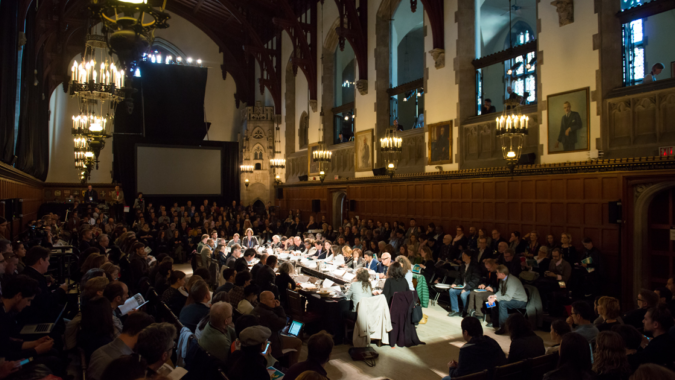 At the opening of the Hot Docs Forum this morning it was announced that new pitch prizes totalling $100,000 CAD will be awarded to two participating projects as part of Hot Docs first look, a new curated access program for philanthropic supporters of and investors in documentary film that grants behind-the-scenes access to the industry.
The Hot Docs first look Pitch Fund is an independent prize fund underwritten and awarded by participating first look partners. After observing all Hot Docs Forum pitches, the group will vote on the best two projects. These prizes will be announced at the Hot Docs Forum closing awards and cocktail party by one of the first look partners. The $75,000 first prize and $25,000 runner-up prize will be awarded directly to the designated filmmakers, taking them one great step closer to completing their film.
The first look prizes join two other cash prizes awarded at the Hot Docs Forum: the $10,000 CAD Corus-Hot Docs Forum Pitch Prize, awarded to the best Canadian pitch as selected by a committee of international buyers, and the Cuban Hat Award, a "real cash, no strings attached" prize awarded to the Hot Docs Forum Observers' favourite pitch, which is funded by passing the hat.
Recognized as North America's essential market for the international documentary community, the Hot Docs Forum takes place the mornings of Tuesday, May 2, and Wednesday, May 3, during the 2017 edition of Hot Docs, April 27 to May 7. Attended by over 500 leading industry professionals, the Forum is focused around a schedule of 19 pre-selected international project presentations made to a roundtable of key international commissioning editors and an observers gallery composed of fellow producers, distributors, sales agents, funders and other buyers.