News
Hot Docs and Bertha DocHouse Bring Doc Series to London, UK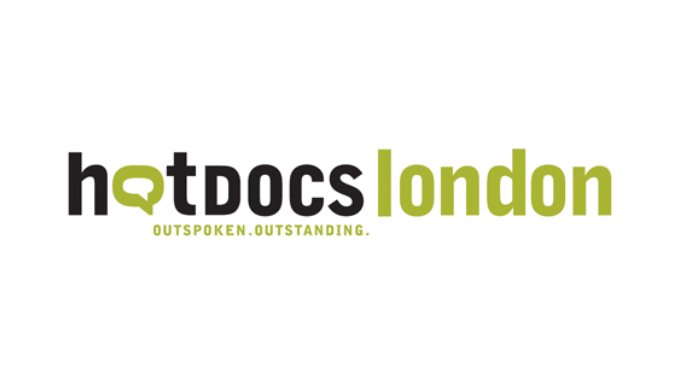 Hot Docs and Bertha DocHouse in London, UK, are pleased to bring you Hot Docs London, a special screening series featuring acclaimed docs from the 2017 Festival. The series will feature 10 titles, including seven features, two shorts and short doc compilation In the Name of All Canadians, which was commissioned by Hot Docs to commemorate Canada's sesquicentennial.
With the support of Canada House, Hot Docs London will run September 21 to 24 at Bertha DocHouse, the UK's first cinema devoted to documentary film.
Thursday, September 21
Opening Night Film
LET THERE BE LIGHT
D: Mila Aung-Thwin, Van Royko | Canada | 2017 | 80 min | UK Premiere
After many failed attempts, a massive push is now underway to crack the holy grail of energy. Scientists are working to build a small sun on Earth, which would unleash perpetual, cheap, clean power. Director Mila Aung-Thwin will be in attendance for post-screening Q&A.
Friday, September 22
BLURRED LINES: INSIDE THE ART WORLD
D: Barry Avrich | Canada | 2017 | 80 min | UK Premiere
Damien Hirst's record-breaking 2008 Sotheby's auction signaled that despite banks faltering and stocks plunging, contemporary art seemed impervious to turbulent market forces. Dealers, collectors and artists share their trading secrets of these colourful commodities. Director Barry Avrich will be in attendance for post-screening Q&A.
Saturday, September 23
THE OTHER SIDE OF THE WALL
D: Pau Ortiz | Spain | 2017 | 68 min | UK Premiere
Their mother sentenced to prison, two teenaged Honduran immigrants unable to work in Mexico suddenly become the sole providers for their younger siblings, and must watch their adolescent dreams fade while struggling with the burden of adult responsibilities.
Screening with
DURANGO
D: Matt Sukkar | USA | 2017 | 15 min | European Premiere
ASK THE SEXPERT
D: Vaishali Sinha | USA | 2017 | 75 min
Sex may be taboo in India, but millions in Mumbai religiously read an outrageous sex advice column written by a 90-year-old doctor. Watch him prescribe pleasure, consent and gender equality in strong doses. Side effects include: laughter, controversy.
WINNIE
D: Pascale Lamche | France, Netherlands, South Africa | 2016 | 98 min
Winnie Madikizela-Mandela is one of the most misunderstood and intriguingly powerful female political figures in modern history. Her rise, reckoning and legacy as "the mother of the nation" are detailed in this compelling film.
Sunday, September 24
THE ROAD MOVIE
D: Dmitrii Kalashnikov | Belarus, Russia, Serbia, Bosnia and Herzegovina, Croatia | 2016 | 67 min
Jaw-dropping dash-cam footage captures an unbiased look at Russia through the lens of its traffic. Major accidents, forest fires, car chases and heated violence offer a collage of chaos and bewilderment reflective of the country itself.
Screening with
CLEAN HANDS
D: Lauren DeFilippo | USA | 2016 | 10 min | European Premiere
A MOON OF NICKEL AND ICE
D: François Jacob | Canada | 2016 | 110 min
Explore the tragic history of Norilsk, a major Russian mining centre in the Siberian Arctic, through the eyes of the weary miners and restless teenagers seeking to escape its desolate wind-battered landscape awash with industrial pollution.
Closing Night Film
IN THE NAME OF ALL CANADIANS
D: Ariel Nasr and Aisha Jamal; Patrick Reed and Andréa Schmidt; Karen Chapman; Jean-François Caissy; Janelle & Jérémie Wookey & Annick Marion; Vivian Belik and Jennifer Bowen-Allen | Canada | 2017 | 88 min | European Premiere
Canada's Charter of Rights and Freedoms gets six fresh perspectives with In the Name of All Canadians, a compilation of short documentaries commissioned by Hot Docs. From Indigenous rights to the controversial 'notwithstanding clause,' filmmakers take the Charter's key tenets off the page and into the lived experiences of their fellow Canadians. Director Aisha Jamal will be in attendance for a post-screening Q&A.