News
Shaw Media-Hot Docs Funds Award $120,000 to Five Top Canadian Doc Projects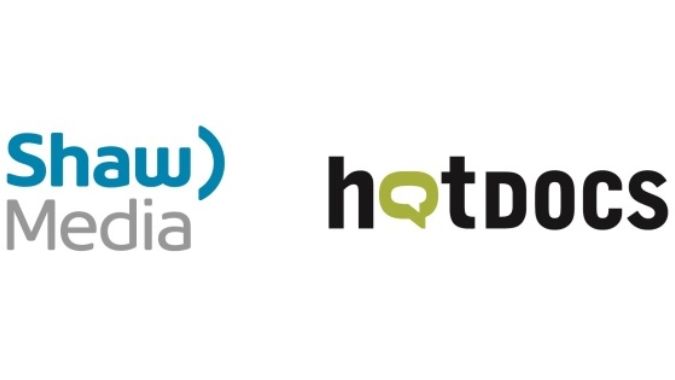 Hot Docs and Shaw Media are pleased to announce that five projects have been chosen to receive a total of $120,000 in grants from the Shaw Media-Hot Docs Funds in its fifteenth round of disbursements.
Established in April of 2008, the Shaw Media-Hot Docs Funds consist of a $3-million completion fund and a $1-million development fund that aim to provide Canadian documentary filmmakers with much needed financial support at critical stages in their projects.
With these five projects, a total of 143 projects have received funding via Shaw Media-Hot Docs Funds to date, with funding totalling $3,270,000 in completion grants and no-interest loans.
---
Three completion grants totalling $100,000 were awarded to the following projects:
How to Build a Time Machine
Production Company: Primitive Entertainment
Director: Jay Cheel
Producer: Kristina McLaughlin, Michael McMahon, Kevin McMahon
Executive Producer: Michael McMahon

Inspired by H.G. Wells' The Time Machine, two men set out on a quest to build their own time machines.
Spirit Unforgettable
Production Company: Spirit Unforgettable Films Ltd.
Director: Pete McCormack
Producer: Ben Murray
Executive Producers: Pete McCormack, Andrew Barnsley

Following Spirit of the West lead singer John Mann since his diagnosis of early onset Alzheimer's, the film will culminate with the band's final show at Toronto's Massey Hall.
Living with Giants
Production Company: MC2 Communication Média
Directors: Sébastien Rist, Aude Leroux-Lévesque
Producer: Jean-Simon Chartier

Living with Giants delves into the imagination of Paulusie, a young Inuk facing the difficulties of adulthood. Between the infinite ocean and prison walls, he must learn to find hope in a world of ever-growing complexity.
---
Two development grants totalling $20,000 were awarded to the following projects:
Send Us Your Brother
Production Company: P & P Films
Director: Nisha Pahuja
Producer: Cornelia Principe, Nisha Pahuja

Send Us Your Brother is an exploration of masculinity in India and how manhood is currently being re-defined. We know what it means to be a woman in India, but what does it mean to be an Indian man?
The Forbidden Reel
Production Company: Loaded Pictures
Director: Ariel Nasr
Producers: Sergeo Kirby, Noelle Sorbara

The Forbidden Reel uses a vast reserve of unseen footage to explore the richness of Afghanistan's once thriving film industry—almost destroyed by war and extremism—revealing the resilience of a country and its culture.